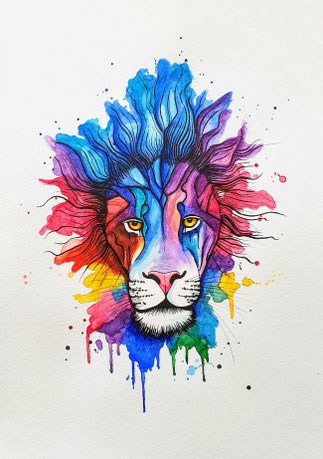 Die Sternzeichen Serie beginne mit dem Löwen. Jeden Monat gibt es hier das jeweilige Sternzeichen als limitierten Kunstdruck!
Nächsten Monat geht es mit dem Sternzeichen Jungfrau weiter. *** The zodiacal series begins with the lion. Every month you will find the respective sign of the zodiac as a limited art print!
Next month the series continues with the zodiac sign Virgo.